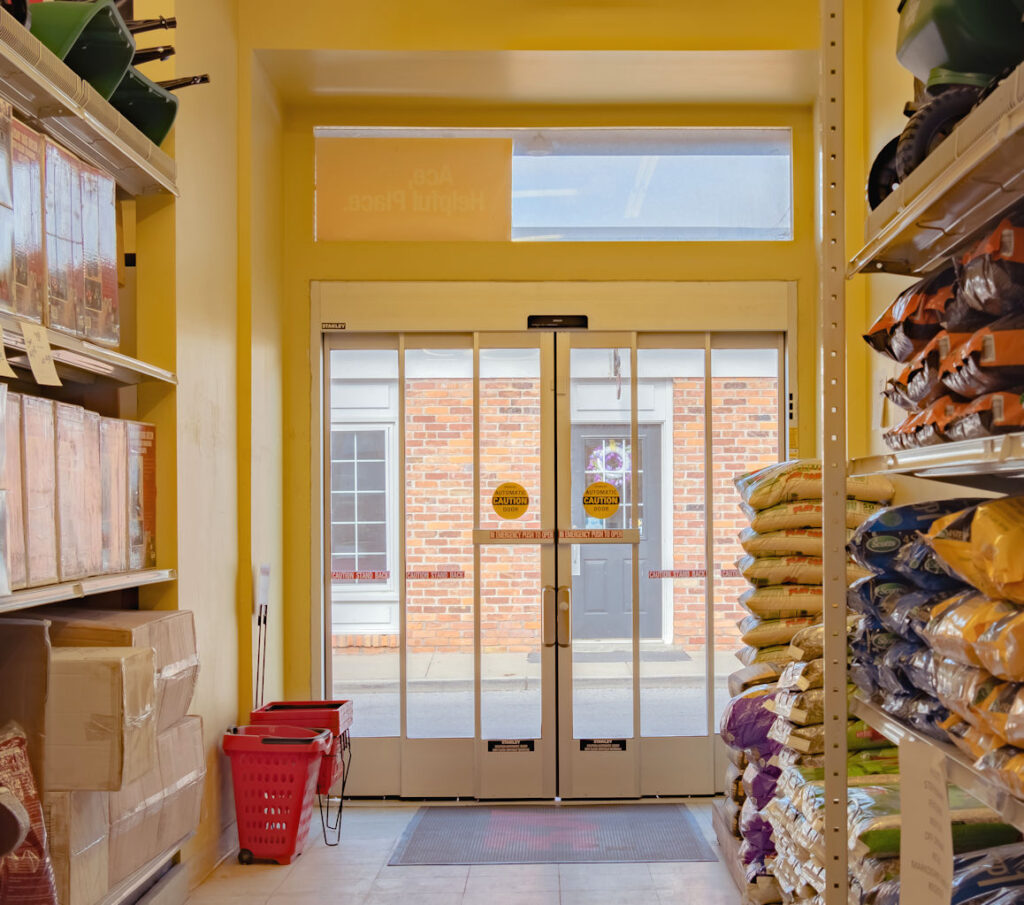 I recently shared a couple of posts about the break away / break out mode on automatic sliding doors (post 1, post 2), and it's time to tackle another aspect of the egress requirements for these doors.  Although there is a section in the I-Codes dedicated to automatic doors, it is not the only section that applies to sliding doors in a means of egress.  The section of the International Building Code (IBC) called Power-Operated Doors (2021 edition: 1010.3.2) addresses the allowable forces to open and close the doors manually, the ANSI/BHMA standards automatic doors are required to meet, and a few exceptions.  This section does not address the hardware used for security and egress – locks, latches, and special locking arrangements are covered in other sections of the model codes.
So what types of locking hardware might be used on an automatic sliding door in a means of egress, and how do the codes affect product selection?  Typically, an automatic sliding door that requires a locking mechanism will have one of the following types of hardware.  It would not normally be acceptable to have more than one lock on a door, for example, a hook bolt and panic hardware, as one motion must unlatch all of the locks and latches on the door simultaneously.  And remember, these doors will likely need the break away / break out feature in order to be code-compliant.
If you have questions about the code requirements for automatic sliding doors, leave them in the comments and I'll answer them in future posts!
You need to login or register to bookmark/favorite this content.