A couple of weeks ago I posted Wordless Wednesday and Fixed-it Friday photos from recent airport visits.  This time it's our senior hollow metal engineer, Marilyn Latham of Allegion, who is sending me airport photos.  In addition to being a fire door assembly, the sign on the door says: "Federal Air Regulations Part 139-FAA Security – This door must not be blocked or tied open in accordance with FAA security regulations."
You can read more about jet bridge door requirements in this QQ post.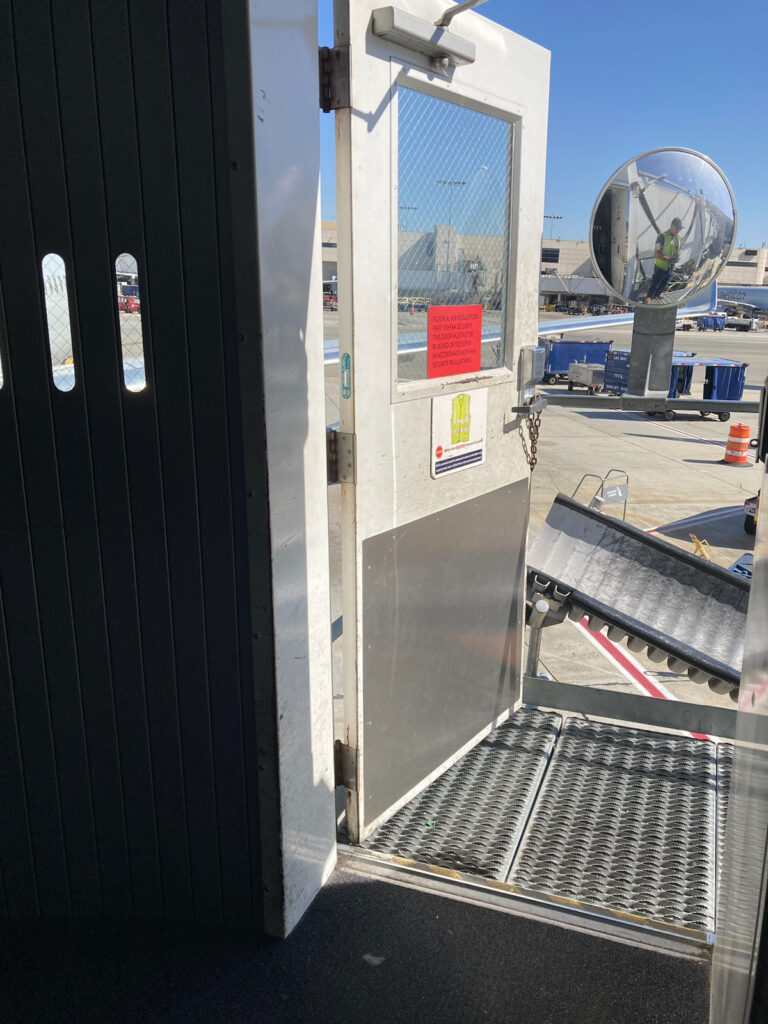 You need to login or register to bookmark/favorite this content.