Avi Schenk of BY Locks and Keys LLC sent me these Fixed-it Friday photos of the damage to a Schlage deadbolt caused by students trying to remove a broken key that was stuck in the lock.  The students were able to get the key out, and Avi replaced the deadbolt.
Note:  This is not the recommended fix for broken key problems.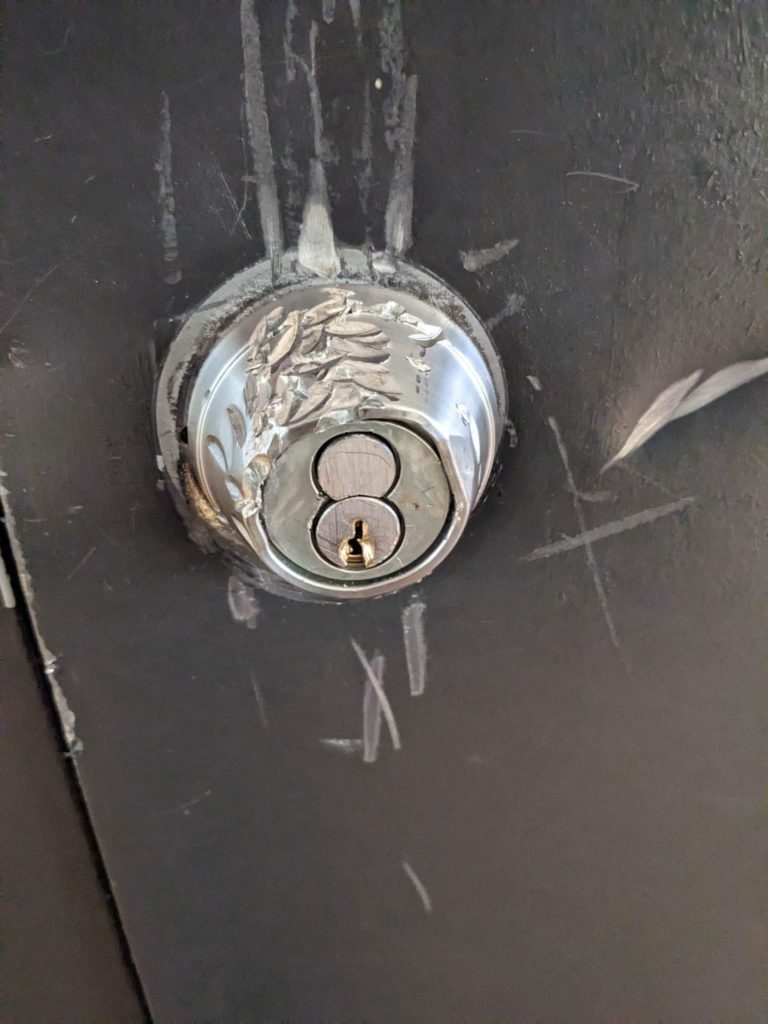 (Almost) good as new!
You need to login or register to bookmark/favorite this content.